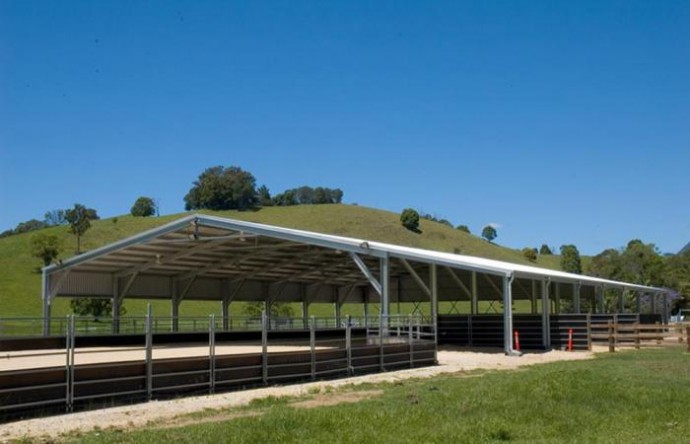 Fully customisable kit or full build solutions
At Wide Span Sheds we have your horses and livestock covered with a wide range of horse stables, sheds, shelters and riding arenas. We know that every equine property is different, so we allow our customers to have control over the design. Many of our rural sheds can be converted into horse stables where bays, height or length can be added to provide adequate space for your animals and storage needs.
Our equine steel building solutions are engineered to New Zealand standards, certified by ShedSafe and manufactured from high-grade Steel - so you can be confident they are designed tough.
As with all of our steel sheds, our stables and arenas can be supplied in a kit form allowing you to manage the project and the build or talk to your local store about full build solutions. These horse shed and cover designs can also be customised to suit your needs and planned use, so contact our team today.
Our Range
Our horse stables are manufactured from high-tensile 450MPa or greater Steel and use our robust cold-form portal frame.
Wide Span Sheds offers a diverse range of riding or equestrian arenas that can easily be customised to suit your requirements.
Wide Span Sheds' cold-form portal framed structures can be designed specifically to shelter your livestock, produce and feed from the natural elements.